Getting Started
Introduction of Samarth Docs Guide ⚡
Samarth - Project Overview
An Open Source, Open Standard enabled Robust, Secure, Scalable and Evolutionary Process Automation Engine for Universities and Higher Education Institutions.
Smarter Automation Engine for Higher Education Institutes
Enterprise resource planning (ERP) systems have been one of the most popular business management systems, providing benefits of real-time capabilities and seamless communication for business processes in large organizations, based on this ideology Samarth eGOV Suite was found primitive to be initiated for Central Universities and HEI's.
Samarth is a University Information Management System project designed and developed by IIC, Delhi University in collaboration with the Ministry of Education, MOE (erstwhile Ministry of Human Resource Development, MHRD) which aims to implement an automation engine for various universities and HEIs. It has 9 essential modules and 40+ sub modules to smoothen the functioning of business processes.
Presence of Samarth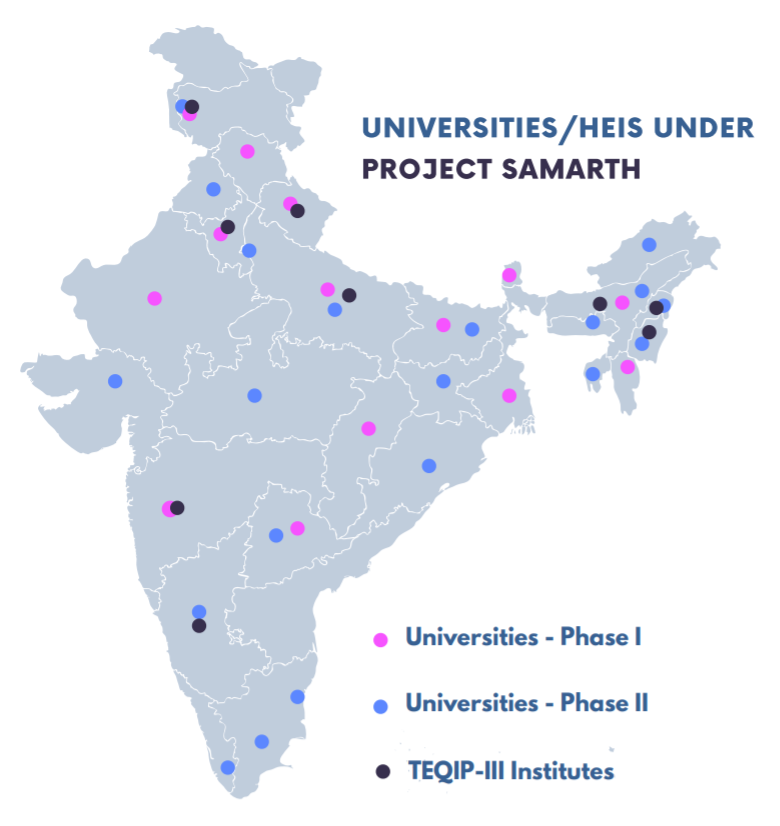 Brochures
Video links for Samarth Modules 2021